The Adventures of Rose Red Saturday July 14 2018 at 3:00 PM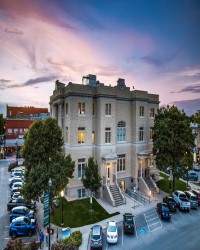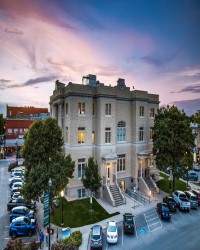 You've selected
Saturday July 14 2018 at 3:00 PM
Change Date
×
Tickets are general admission, $12 per adult/senior, $10 for children & students age 3 & up and $8 for YAG members in good standing. Children age 3 & under will need a Lap Child ticket.
Rose Red has just turned thirteen, and the pressure is on -- what will she do to get famous like her sister, Snow White? Everyone in the kingdom, from her parents to her close friend Miss Muffet, is pressuring her to get discovered. But Rose Red doesn't want to constantly be on the front page of the Grimm Times, even if Bo Peep, Cinderella, and Goldilocks eat up the attention. In her struggle to choose between doing what everyone else wants and forging her own path, Rose Red can't help wondering if a girl who wants to be "just normal" can live happily ever after.
Click
HERE
to visit the Young Actors Guild website.
Shows in the YAG 2017-2018 Season are:
A Night of Dramas: Smile, It's Good for You
and
First Person Shooter
; Nov. 17-19, 2017
30 Reasons Not to be in a Play
; Feb. 16-18, 2018
The Tempest
; April 27-29, 2018
The Adventures of Rose Red (Snow White's less famous sister); July 13-15, 2018
Venue
Courtroom Theater (Gen. Adm.)
111 N. Tennessee St.
McKinney TX 75069
Performance Notes
Snow White's Less Famous Sister
by John Abley
A fractured fairy tale guaranteed to end in happily-ever laughter!
Presented by
MRT Young Actors Guild
×
This is a general admission performance - the seats are on a first come, first serve basis when you arrive at the venue.
Doors open 1/2 hour prior to start of performance.