The Man in the Locket Saturday August 17 2019 at 8:00 PM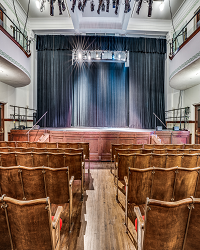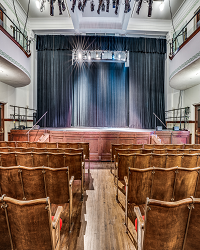 You've selected
Saturday August 17 2019 at 8:00 PM
Change Date
×
Tickets are general admission, $20 per person, with discounts for seniors 55 & up, students 13 & up and children 12 & under.
Our Annual Melodrama! It's summertime in the early 1900s and off the east coast, the young daughter of a wealthy tycoon escapes her conniving guardians and prospective husband in search of the past and the father she can no longer remember. She has only one found clue: a locket with two photos. But her guardians are in league with the villainous would-be-groom and the three have dark purpose. Drawn to the Bergstrom Circus, she begins her quest, joins the circus and finds love. But will she find her father? Will she escape her villainous fiancé? Will true love prevail? Find out in this exciting new melodrama.
McKinney Repertory Theatre is celebrating its SIXTEENTH season! Join the party and subscribe today!!!
Shows in the MRT 2018-2019 Season are:
Angel Street
by Patrick Hamilton; Oct. 5-7 and 12-13, 2018 Charles Dickens'
A Christmas Carol
, the beloved and classic Christmas tale as adapted by McKinney's own Dr. Andrew Harris; Nov. 23-25 and Dec. 14-15, 2018
Dirty Rotten Scoundrels
by David Yazbek & Jeffrey Lane; February 22-24 and March 1-2, 2019 Agatha Christie's
The Mousetrap
; May 10-12 and 17-18, 2019
Our annual popcorn-throwing good time for all ages melodrama The Man in the Locket by Kris Thompson; Aug. 2-4, 9-11 and 16-17, 2019
Venue
Courtroom Theater - MRT/YAG General Admission
111 N. Tennessee Street
McKinney TX 75069
Performance Notes
Truth and Lies at the Bergstrom Circus & Menagerie
by Kris Thompson
Our annual popcorn-throwing, villain-hissing, hero-cheering, fun for everyone melodrama!
Presented by
McKinney Repertory Theatre
×
This is a general admission performance - the seats are on a first come, first serve basis when you arrive at the venue.
Doors open 1/2 hour prior to start of performance.