King Arthur and The Shoppes at Camelot Saturday July 13 2019 at 7:30 PM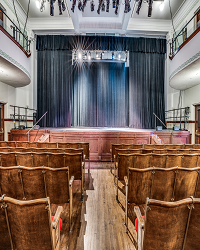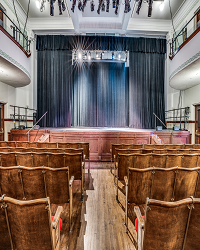 You've selected
Saturday July 13 2019 at 7:30 PM
Change Date
×
Tickets are general admission, $12 for adults & seniors with discounts for children/students age 6-18 and youth YAG Members in good standing.
King Arthur works to unify the small business owners at the Shoppes at Camelot against the perils of a corporate take-over from menacing Saxon Inc., who want to bulldoze the quaint historic shoppes to make room for a Soulless Super Center. Meanwhile, Merlin the barista doles out words of wisdom from behind the coffee bar, Morgana plays pranks, Guinevere and Lancelot galavant behind Arthur's back, and the various knights gather at Round Table Coffee to hoist a cuppa joe and regale each other with tales of the quests they took in days of old.
HERE to visit the Young Actors Guild website.

McKinney Repertory Theatre's Young Actors Guild is celebrating its TENTH season! Join the party and subscribe today!!! Shows in the YAG 2018-2019 Season are: Roberta Elliot's Paper Dragons; Oct 26-28, 2018 Two One-Act Romantic Comedies by Christina Sexton and Ian McWethy; Feb 1-3, 2019 William Shakespeare's Antony and Cleopatra; March 21-23, 2019 King Arthur and The Shoppes at Camelot by Julie & Kenneth McCalpin; July 11-13, 2019
Venue
Courtroom Theater - MRT/YAG General Admission
111 N. Tennessee Street
McKinney TX 75069
×
This is a general admission performance - the seats are on a first come, first serve basis when you arrive at the venue.
Doors open 1/2 hour prior to start of performance.