Peter and the Starcatcher Thursday July 9 2020 at 7:30 PM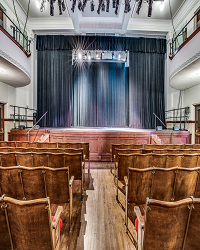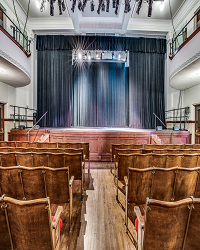 You've selected
Thursday July 9 2020 at 7:30 PM
Change Date
×
Tickets are general admission, $12 for adults & seniors with discounts for children/students age 6-18 and youth YAG Members in good standing.
A young orphan and his mates are shipped off from Victorian England to a distant island ruled by the evil King Zarboff. They know nothing of the mysterious trunk in the captain's cabin, which contains a precious, otherworldly cargo. At sea, the boys are discovered by a precocious young girl named Molly, a Starcatcher-in-training who realizes that the trunk's precious cargo is starstuff, a celestial substance so powerful that it must never fall into the wrong hands. When the ship is taken over by pirates – led by the fearsome Black Stache, a villain determined to claim the trunk and its treasure for his own – the journey quickly becomes a thrilling adventure.
HERE to visit the Young Actors Guild website.

McKinney Repertory Theatre's Young Actors Guild is celebrating its ELEVENTH season! Join the party and subscribe today!!!

Shows in the YAG 2019-20 Season are: Qui Nguyen's She Kills Monsters; Oct 17-19, 2019 Puffs by Matt Cox; Feb 6-8, 2020 William Shakespeare's Taming of the Shrew; April 23-25, 2020 Peter and the Starcatcher by Rick Elice; July 9-11, 2020
Venue
Courtroom Theater - MRT/YAG General Admission
111 N. Tennessee Street
McKinney TX 75069
×
This is a general admission performance - the seats are on a first come, first serve basis when you arrive at the venue.
Doors open 1/2 hour prior to start of performance.