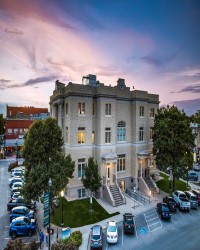 30 Reasons Not to be in a Play
When
Runs from Friday February 16 2018 to Sunday February 18 2018
Approximate running time: 1 hour and 30 minutes
Venue
Performance Notes
×
Tickets are general admission, $12 per adult/senior, $8 for children & students age 3 & up and $6 for YAG members in good standing.
Why should you be in a play? Well, let's give you 30 reasons why you shouldn't be in one!
Click
HERE
to visit the Young Actors Guild website.
Shows in the YAG 2017-2018 Season are:
A Night of Dramas: Smile, It's Good for You
and
First Person Shooter
; Nov. 17-19, 2017
30 Reasons Not to be in a Play; Feb. 16-18, 2018
The Tempest
; April 27-29, 2018
The Adventures of Rose Red (Snow White's less famous sister)
; July 13-15, 2018