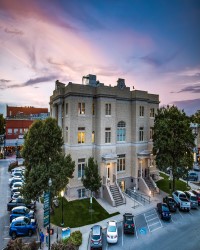 DD and the Studebakers
When
Occurs on Saturday April 7 2018
Approximate running time: 2 hours
Venue
Performance Notes
×
Tickets are general admission, $17 per person. Children 10 & under will be admitted free - please choose the total number of tickets needed for your party, then select the "Child" ticket from the drop down menu in the following screen, one for each child in your party.
Wear your Bobby Socks and Pony Tails and greasy hair and Tee Shirts and …. DD and The Studebakers will perform your favorite songs from a music era where you could understand and remember and sing along with all the greatest hits. Songs by Chuck Berry, Elvis, Jerry Lee Lewis, Roy Orbison, Brenda Lee, Fats Domino, Bill Haley and The Comets, and many more will be just some of the entertainment.
Learn more about the group
HERE.