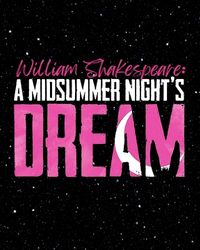 A Midsummer Night's Dream
When
Runs from Thursday February 9 2023 to Saturday February 11 2023
Approximate running time: 3 hours
Venue
Event Notes
×
Tickets are general admission. $12 for adults   $8 for seniors 55+ and students/children 4-18   $6 for YAG members in good standing Please select the total number of tickets needed when ordering online, then select the appropriate ticket for each person in your party on the following screen.
Space...the final frontier. An "out of this world" comedy from the imaginative minds of YAG alumni and from the heart of a writer whose fan base remains strong after 400 years, Good Ol Willie Shakes "A Midsummer Night's Dream" celebrates love, youth, and the beauty and mysterious power of nature. Traveling between exuberance and danger, innocence and transgression, wasteland and wonderland, it's a comedy about the yearning of human beings for restoration, both of nature and of themselves.
The Young Actors Guild is supported in part by a grant from the McKinney Arts Commission.